HOW NUUUK WAS MADE
Each NUUUK is first cut into 10" lengths from solid wood. The 10" block of wood is then drum sanded. Drum sanding refers to the process of an abrasive cylindrical wheel sanding flat surfaces until smooth. The smooth surface is then prepared for the laser cutting of the official logo. Once the wood has been declared as a NUUUK it is ready for CNC. Slots fit for brush- holding are cut into the wood. Once slotted, every block is deburred, hand-finish sanded, cleaned, and coated with a finish of tung oil for protection and longevity.
HOW TO USE NUUUK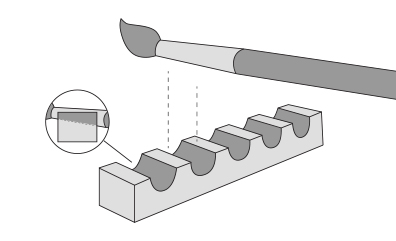 This instrument is engineered to be an efficient and elegant tool created to assist the artist. As you create, allow NUUUK to hold a variety of utensils such as brushes, pens, pencils, chalk, charcoal, crayons, markers, pastels, and more. With this, tools are kept close at hand in any space - for any project. Consider this tool an equivalent to your brushes, canvases, and other must-have art making materials. Brushes may come and go, but NUUUK remains ready for your next set of brushes and years of artwork to come. Protect, organize, and keep tools from rolling about. With the no-fuss function of the NUUUK an artist can fall deeply into the focus and production of their craft.
HANDCRAFTED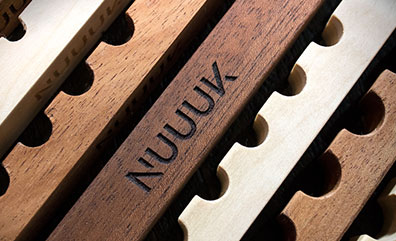 Each order is quality crafted in California from your choice of 2 elegant woods (light or dark). No matter your choice of color, all materials used are renewable resources, preserving rare and protected species of wood throughout the world. Mahogany and similar woods such as sapele and shedua are utilized in creating dark-colored brush-holders. On the other hand, Birch and closely related woods including alder and sycamore contribute to crafting brush-holders of light color.
PHILOSOPHY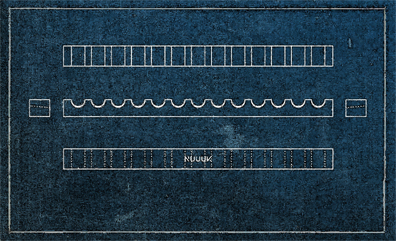 NUUUK was created by artists for artists with the intentions of simplifying the creative workspace in an elegant and durable way. An organized touch of class professionalizes and clears the artist of inefficient clutter, perhaps in studio and of mind. The artists behind NUUUK understand that streamlined creation processes make room for artists to fall deeply into the focus and production of their craft. This tool is designed with a minimal aesthetic for effortlessly natural use during work flow. Feel the benefits of a tool engineered for you and your vision, not ours - as the official logo subtly hides on the bottom-facing and out of sight plane of the brush- holder. We people who paint, people who create, best understand the protection and care our tools ask of us. This device has an artist's beloved tools in mind as it protects the state and longevity of your favorite utensils and the Art you have, are, and will create with them.
WHO WE ARE
Phantom Design is a design and technology agency based out of the Los Angeles area. We are typically known for branding, UI/UX, app design, and developing complex solutions for Fortune 500 companies. Our staff artists vary between virtual reality ninjas and classically trained illustrators. Hence, we created NUUUK to streamline and simplify the method by which artists keep their brushes whilst painting.